Hi/Low Freestall Rail System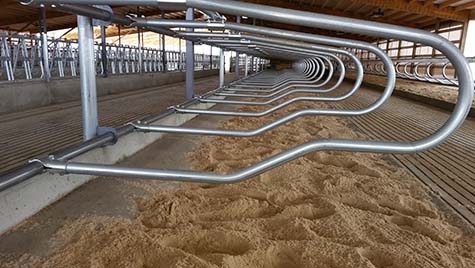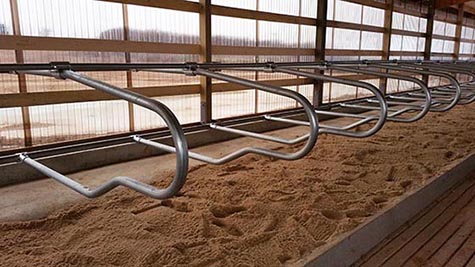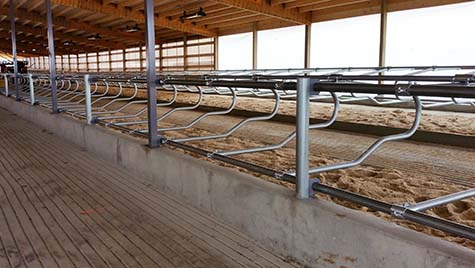 Freudenthal Dual Rail System is the strongest horizontal mounting system on the market, guaranteed. The loops are mounted to (2) 3 1/2" O.D. 8 gauge galvanized pipes, which are mounted to your building columns or support posts where needed. Our heavy duty stand pipe brackets give you the flexibility to adjust the stalls laterally or vertically. The elevated dual rail system will accept any loop design of your choice.
Freudenthal offers a Weld on Sleeve Mount System that adapts well if your Dairy Facility requires Horizontal 4" Channel or Rectangular Tubing. We use (2) 2 7/8" O.D. Sleeves with 1/2" grade 8 bolts that are Welded onto your Horizontal Mount System. Our Freestalls are constructed of 2 3/8" O.D. 10 gauge high tensil strength galvanized steel, with 1.9" - 9 gauge top rail for additional strength. Our 6 1/2 lb. top rail clamp is a full 1/4" thick with four 1/2"grade 5 bolts with self locking nuts. This entire stall system was engineered with longevity in mind.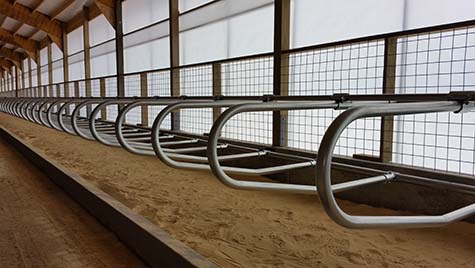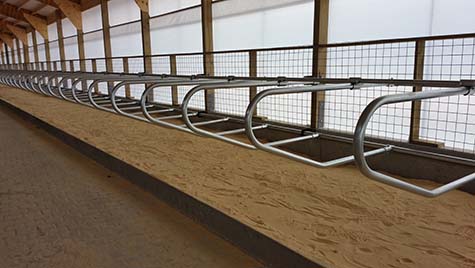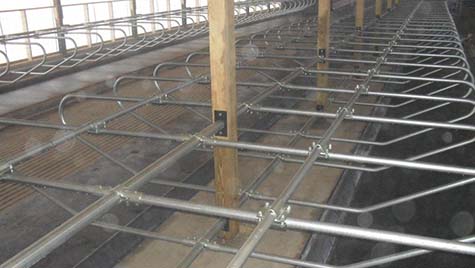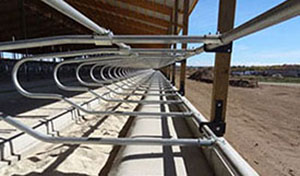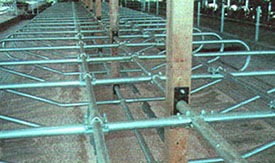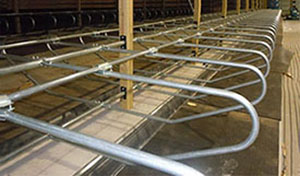 ---
Brisket board adapter clamps also available!
Click Here to See Our Hardware Products